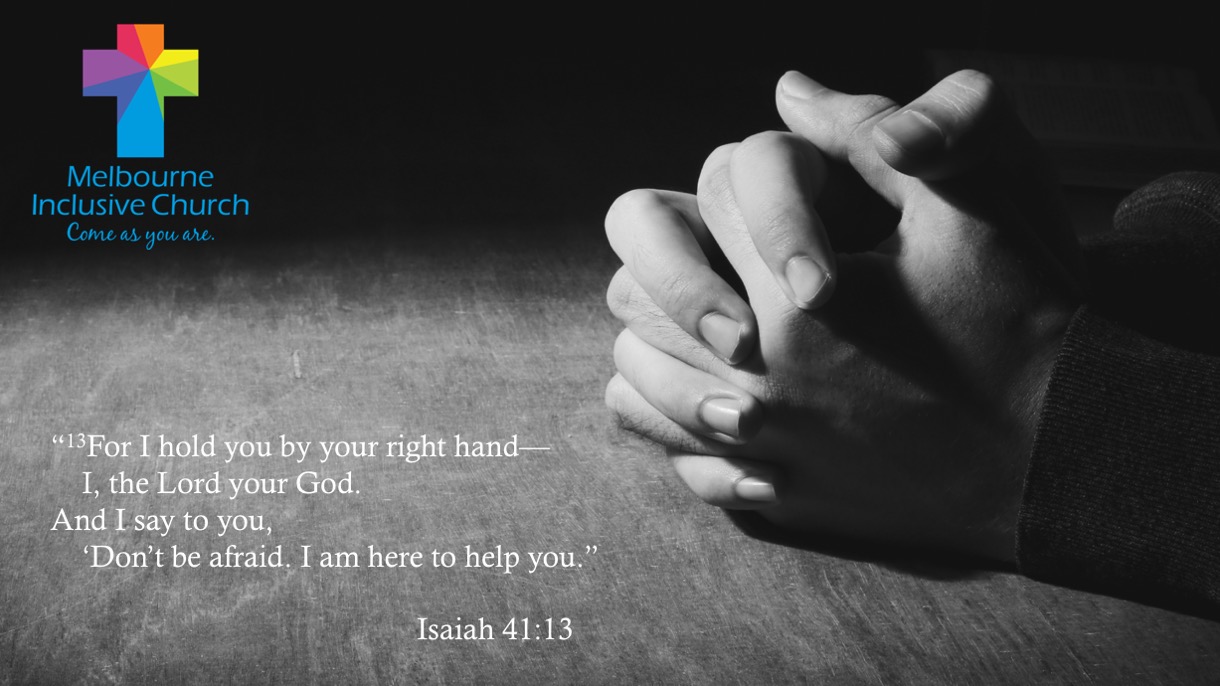 Covid 19 Weekly Prayer
Melbourne Inclusive Church invites you to join us on Zoom for prayer weekly on Thu evenings.
https://us02web.zoom.us/j/83205813638
We also invite you to pause and pray daily at 7am and 7pm for 7 minutes either with a friend or on your own to pray for:
1. The end to Covid-19
2. God will heal those affected by the virus
3. Protection for those in the front lines of this battle
4. That communities will support each other, especially those who have lost work.
5. Leaders: that they would continue to seek God for wisdom on how to best protect those entrusted to their care.